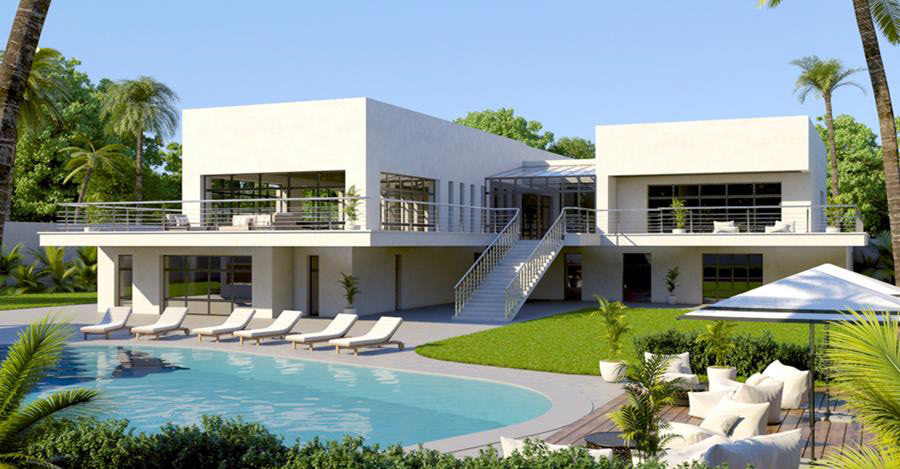 Location : Cap d'Antibes, France
Status : Planning Approval / Tender
The client, a private developer from the UK, approached us in order to oversee the design and completion of a villa on the Cap d'Antibes in the South of France. The brief involved the re-design of the interior layouts and the design of the external spaces around the property.
Our design included guest suites, a gym and cinema room on the lower floor, together with family accommodation and entertaining spaces which flow out onto the upper terraces.
The villa, shielded from view on either side by established planting, benefits from excellent views towards the beaches of La Garoupe, Cap d'Antibes.