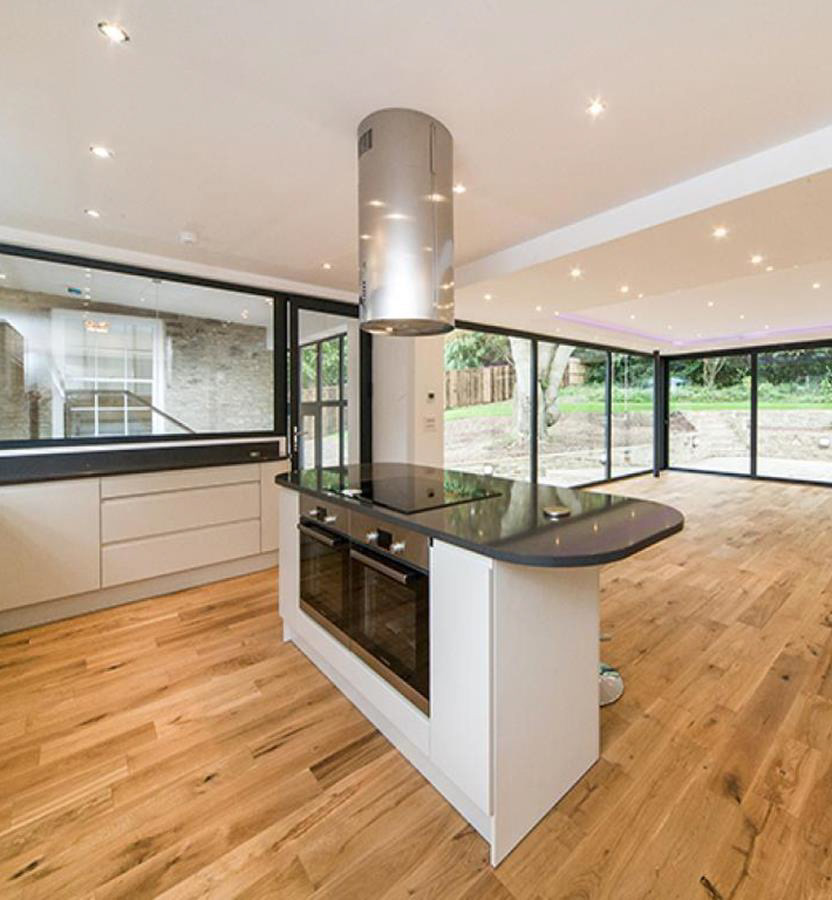 EXTENSION (LISTED BUILDING)
Location : Shotley Bridge, County Durham
A detached Victorian villa with adjoining derelict coach-house and original rear Georgian offshoot was purchased by the client looking to develop and split the property into two individual dwellings. 
The demolition of the coach house allowed for the new building of a mews-style garage and entrance level, with a large open-plan kitchen, dining and living area above, concealed from view by an existing, stone garden wall. A reconfigured stairwell connects the various levels; the lower entrance / garage, the original Georgian rooms now serving as bedrooms, the rear garden and the new modern living spaces. 
Tight restrictions over ecological concerns, sensitivity to the conservation area and stringent requirements of working with an existing listed building and landscape setting were addressed as part of the planning application and ongoing design support during the works on site.